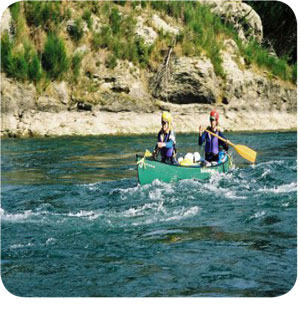 104: Canadian Canoes
Price AU$327*
Type of Activity:
Canadian Canoes
Difficulty:
Easy
Spaces available:
9 Venturers, 1 Adult Leader
The Clutha River is etched in Central Otago history from the gold rush days through to the hydro power scheme. Now it provides an outdoor opportunity for people to canoe some of its waters, stopping along the way to see first hand some of this history.
You will begin your journey on the Clutha River at Alexandra ending at Roxburgh. You will have the opportunity to go ashore and explore the local terrain and history. Few people are aware of the diverse history from the early gold mining days in this gorge which still preserves some of the rock shelters inhabited by early Chinese settlers.
This expedition is led by Adventure Southland

Back to Phase 1 Expeditions

* Expedition pricing is based on an exchange rate of 1 Australian Dollar buys 1.18 New Zealand dollars. If the exchange rate drops below this, expedition prices will increase.