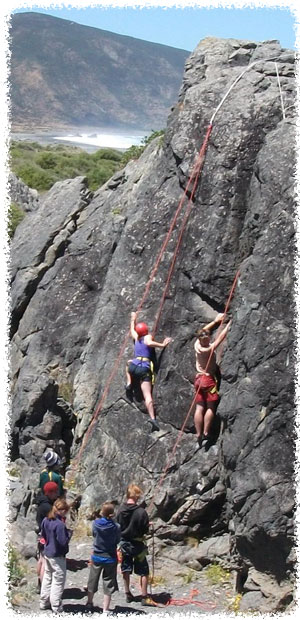 The Plan
In 2010, 330 Australians went to the last New Zealand Venture and had the time of their lives. In 2013 we plan to do the same again, but this time pack in even more action and adventure!
The Pre Tour - 27 December 2012 to 4 January 2013
The optional pre tour is one of the most exciting aspects of the trip. We travel from Australia to Auckland and then head down to Rotorua to take in some Maori culture, do some extreme activities at AgroVentures and sooth a hard day's work at the Hells Gate geothermal mud baths.
From there we head to Hamilton for the best New Year's Eve party with over 250 of your new closest mates. On New Year's Day we fly from Auckland to Queenstown — the adventure capital of New Zealand. Here we spend the next 4 days undertaking an amazing array of adrenaline pumping activities.
Click here for more information on the pre tour.
Venture South - 5 January to 15 January 2013
Venture South is the reason we are all doing this, its the 12th New Zealand Venture and will have around 500 Kiwis plus 300 Aussies. The Venture is split into two components, being Expeditions or Phase 1 as they call it, and the Off & On Site activities known as Phase 2.
For the expeditions, you get to choose 3 preferences when you register and you will hopefully receive one of these 3. The expedition phase is 5 days and you will be in expedition units of 8 to 9 Venturers with 1 Unit Leader. you will head off into all different locations in the lower South Island of New Zealand.
After expeditions are done you will head back to the Venture site and will camp with your expedition unit but will be able to see all of your mates again. There will be a range of on and off-site activities which you can participate in.