Travel Details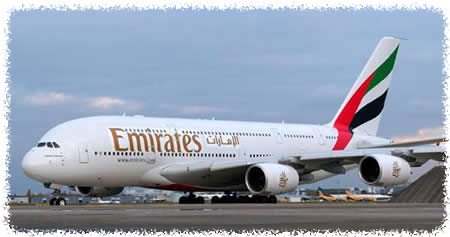 Contingent Travel
The Australian Contingent will be offering flights from Melbourne, Sydney, Brisbane, Adelaide, Darwin and Perth to New Zealand. If you live in another area, talk to us and we may be able to include a connecting flight for a small additional fee.
To move such a large Contingent we need to use multiple airlines and smaller travel groups. Within Australia we are using Qantas, and on the international leg we are primarily using Emirates on their Airbus A380 and Boeing 777-300ER aircraft from all ports except Perth. Perth members will fly direct with Air New Zealand. Domestically within New Zealand we are using Air New Zealand and Jetstar.
Due to the complexities of large group travel, you are not able to use frequent flyer points to subsidise your travel. You can earn points if you redeem them after you fly.
More specific travel details including departure and arrival times will be provide at the orientation days.
At no point is the Contingent visiting or travelling through Christchurch.


Independent Travel
We strongly prefer that all members travel with the Contingent to and from Australia.
If you are planning a family holiday and wish to stay on after the Venture or before it, we are prepared to consider independent travel on this basis. If approved, you would need to meet us at a designated point at a designated time. There will be no flexibility in this arrangement due to the large groups we are moving.
During the online signup there is an opportunity to request independent travel.
All independant travel MUST be approved by the Contingent leader.