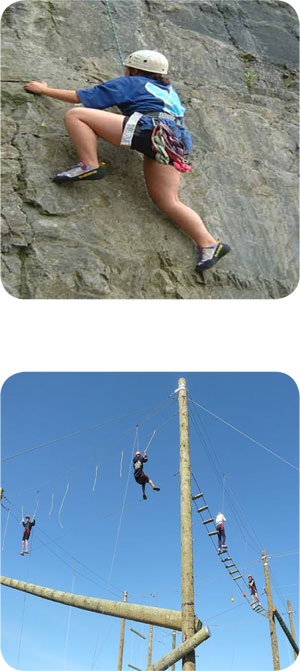 107: Climbing/Abseiling Camp
Price AU$360*
Type of Activity:
Climbing, Abseiling, High Ropes Course, Giant Swing
Difficulty:
Easy - Moderate
Spaces available:
9 Venturers, 1 Adult Leader
On the northern outskirts of Invercargill, Adventure Southland have their high ropes course and they are inviting you to come stay with them and let them introduce you to all the outdoor pursuits available in the area.
Based at Adventure Southland you will get to go climbing at various different sites in and around Southland including Bluff, Castle Downs, Pulpit Rock.
Southland is well known for its many opportunities for rock climbing and abseiling. From the coastal cliffs near the South Islands southern most point, Bluff, to the hills of Hokonui where you get to abseil a water fall. Hokonui was notorious for its moonshiners in the early settlers era so keep an eye out for the odd illicit whisky still.
Other activities will include the Giant Swing and indoor climbing at YMCA Invercargill.

Back to Phase 1 Expeditions

* Expedition pricing is based on an exchange rate of 1 Australian Dollar buys 1.18 New Zealand dollars. If the exchange rate drops below this, expedition prices will increase.