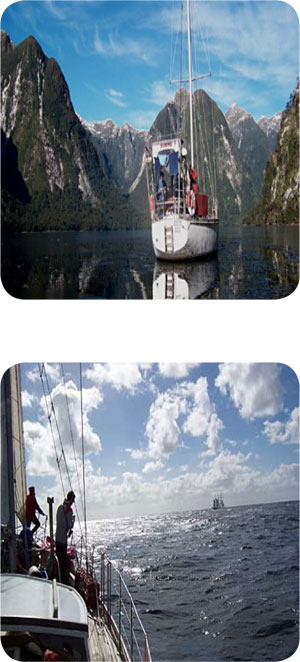 109: Sailing "Elwing"
Price AU$530*
Type of Activity:
Sailing
Difficulty:
Easy - Moderate
Spaces available:
9 Venturers, 1 Adult Leader
So you want to learn some sailing skills and obtain your Day Skippers certificate.
Then take this opportunity and complete it in the serenity of Paterson Inlet – Stewart Island.
Live on Elwing for four days as you sail in the waters around Stewart Island. You will learn the skills and knowledge to achieve your Days Skippers certificate.
This expedition will require you to undertake some homework before the trip but it will certainly be worthwhile.
This expedition is lead by Elwing Discoveries. Check them out at www.elwing.co.nz

Back to Phase 1 Expeditions

* Expedition pricing is based on an exchange rate of 1 Australian Dollar buys 1.18 New Zealand dollars. If the exchange rate drops below this, expedition prices will increase.