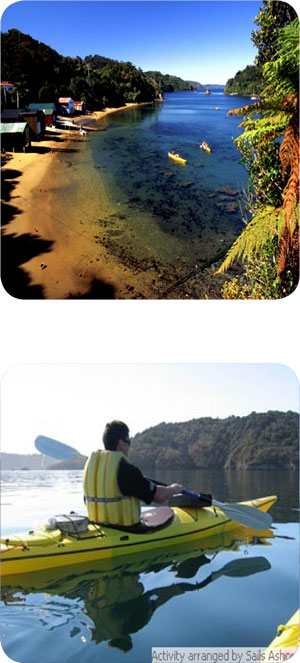 110: Kayaking
Price AU$589*
Type of Activity:
Kayaking
Difficulty:
Easy - Moderate
Spaces available:
9 Venturers, 1 Adult Leader
So you want to learn some kayaking skills. Then take the opportunity in the serenity of Paterson Inlet – Stewart Island.
Paterson Inlet is a large natural harbour in the eastern coast of Stewart Island/Rakiura, New Zealand, much of which is unspoiled forest.
Spend your four days exploring this natural wonder by kayak and on foot. Enjoy some time fishing in the inlet and visiting Ulva Island a sanctuary for rare New Zealand birds and plants.
Check out Ackers Point on a late night visit as the local wildlife come home to roost.
This expedition is led by Rakiura Kayaks, a prominent tourism business and experienced in showing off Stewart Island to visitors by kayak.
Check them out at www.rakiura.co.nz

Back to Phase 1 Expeditions

* Expedition pricing is based on an exchange rate of 1 Australian Dollar buys 1.18 New Zealand dollars. If the exchange rate drops below this, expedition prices will increase.