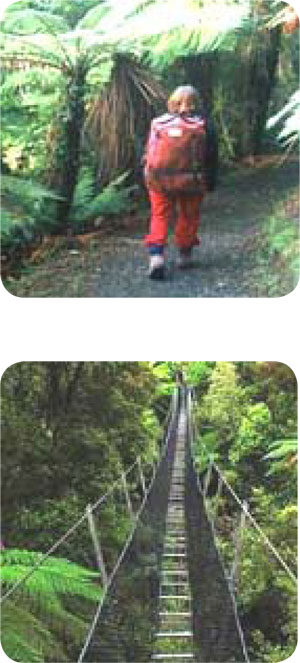 111: Rakiura Hike
Price AU$293*
Type of Activity:
Tramping (Hiking), Fishing
Difficulty:
Easy - Moderate
Spaces available:
18 Venturers, 2 Adult Leader
Stewart Island offers a great opportunity to walk on well-formed tracks, spot the wildlife (including possible kiwi sightings) and fish for blue cod in the safety of Paterson Inlet.
Rakiura National Park opened in 2002 and is the 14th national park in New Zealand. It covers 157,000 hectares. Rakiura translates to ''the Land of Glowing Skies'', a name that refers to both the beautiful night-sky phenomenon called the Aurora Australis (the Southern Lights) and the breathtaking sunsets that burn on the western horizon.
Starting at Bluff this expedition includes a ferry ride across Foveaux Strait to Stewart Island. Tramping will take in areas such as Oban to Port William and North Arm Hut.
Aurora Charters will take you for half a day fishing for blue cod and you will also enjoy some time on Ulva Island amongst some of New Zealand's rarest birds and plants. Also included is a nighttime visit to Ackers Point to check out the local wildlife coming home to roost.

Back to Phase 1 Expeditions

* Expedition pricing is based on an exchange rate of 1 Australian Dollar buys 1.18 New Zealand dollars. If the exchange rate drops below this, expedition prices will increase.