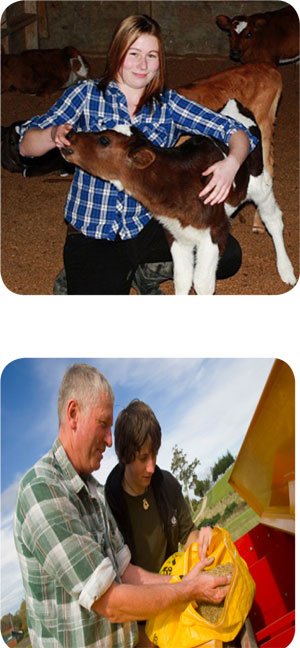 114: Rural Living
Price AU$402*
Type of Activity:
Farming
Difficulty:
Easy
Spaces available:
90 Venturers, 10 Adult Leader
Herd of cows, flock of sheep and gaggle of geese - all terms you will be familiar with after this expedition.
If you are wanting to experience a taste of New Zealand's rural life then Telford Farm is the place for it. Nestled on the outskirts of Balclutha in South Otago Telford provides a perfect training centre for anyone wanting to experience a few days on the farm.
For five days you will live, breath, eat and sleep farming. Rotating bases have been designed to ensure you experience the multiple types of farming available in New Zealand.
This is a must for animal lovers.

Back to Phase 1 Expeditions

* Expedition pricing is based on an exchange rate of 1 Australian Dollar buys 1.18 New Zealand dollars. If the exchange rate drops below this, expedition prices will increase.