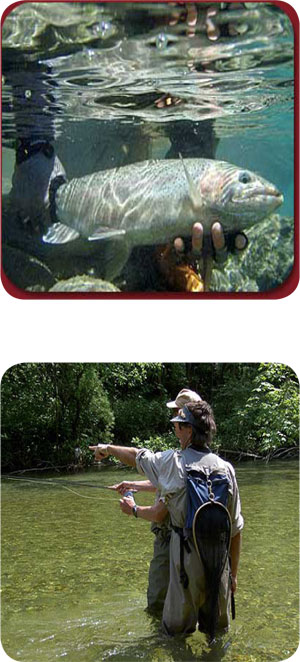 115: Fly Fishing
Price AU$377*
Type of Activity:
Fly Fishing
Difficulty:
Easy
Spaces available:
8 Venturers, 1 Adult Leader
Northern Southland has some of the best fishing waters in the world and we would like to give you the opportunity to fish some of them.
We will start by teaching you the skills of fly fishing, tying your own flies and reading the river.
Keen fishers come from all over the world to try fishing in these rivers and some great stories have emerged.
Why don't you give a it go and head into battle with our local trout. Good luck.

Back to Phase 1 Expeditions

* Expedition pricing is based on an exchange rate of 1 Australian Dollar buys 1.18 New Zealand dollars. If the exchange rate drops below this, expedition prices will increase.