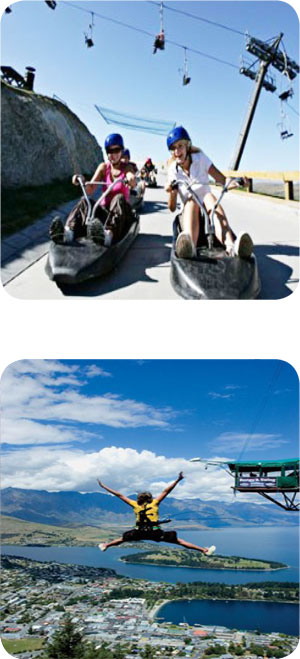 116: Xtreme Adventure
NOT RECOMMENDED IF YOU ARE DOING THE AUSTRALIAN PRE TOUR
Price AU$255* plus the activities you choose
Type of Activity:
Adventue Tourism
Difficulty:
Easy - Moderate
Spaces available:
64 Venturers, 8 Adult Leader
The Australian Pre Tour will be largly based in Queenstown doing similar activities to this expedition. If you are NOT doing the pre tour then this will be a great expedition. If you ARE doing the pre tour then you will find lots of duplication in this expedition
Queenstown is the adventure capital of New Zealand. Here is an opportunity to taste some of what's on offer. You will spend five days based in Queenstown. A range of activities will be offered to you.
It is important to know that the cost of this expedition will cover travel to and from Queenstown, your food and accommodation. The costs of any of the activities you select are an additional cost you pay for on the day, so you will need to ensure you have allowed for this in your budget.
There are many activities available to you in Queenstown and we don't want to limit your experience by having us choose what you get to do.
Check out what Queenstown has to offer the adrenalin junkie (and the more sedate) at www.queenstownnz.co.nz
This expedition is about adventure and flexibility so go ahead, be a tourist in Queenstown for a few days, with good supervison of course.

Back to Phase 1 Expeditions

* Expedition pricing is based on an exchange rate of 1 Australian Dollar buys 1.18 New Zealand dollars. If the exchange rate drops below this, expedition prices will increase.