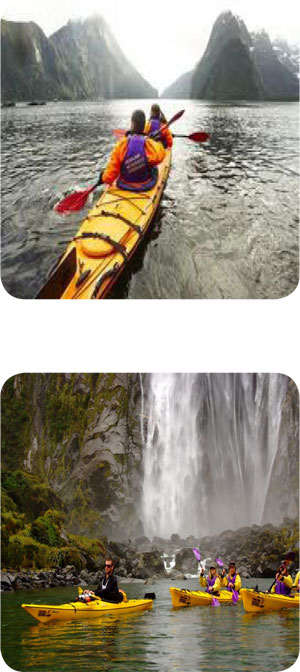 135: Kayaking
Price AU$678*
Type of Activity:
Kayaking
Difficulty:
Easy
Spaces available:
8 Venturers, 1 Adult Leader
View Fiordland from the seat of a kayak and get a real appreciation of just how majestic this jewel at the South West corner of New Zealand's South Island really is.
Of the many experiences you can have, being close to the water gets you close to nature and you will see the fiords and any animal life in a way that is very different to those doing a cruise on a boat.
Being so close you become at one with nature and puts the towering mountains into their right prospective.
Mountains, waterfalls, native forests and if you are lucky, an accompying pod of dolphins to keep you company. Pure paradise!!

Back to Phase 1 Expeditions

* Expedition pricing is based on an exchange rate of 1 Australian Dollar buys 1.18 New Zealand dollars. If the exchange rate drops below this, expedition prices will increase.